Get a total view of your media presence with competitive benchmarking, advertising vs editorial comparisons, social media and influencer engagement all analyzed and interpreted by Editorial Link. Set your KPIs against your competition's data, such as market share of voice, coverage reach, advertising value equivalent and much more applying this insightful market data to your advantage.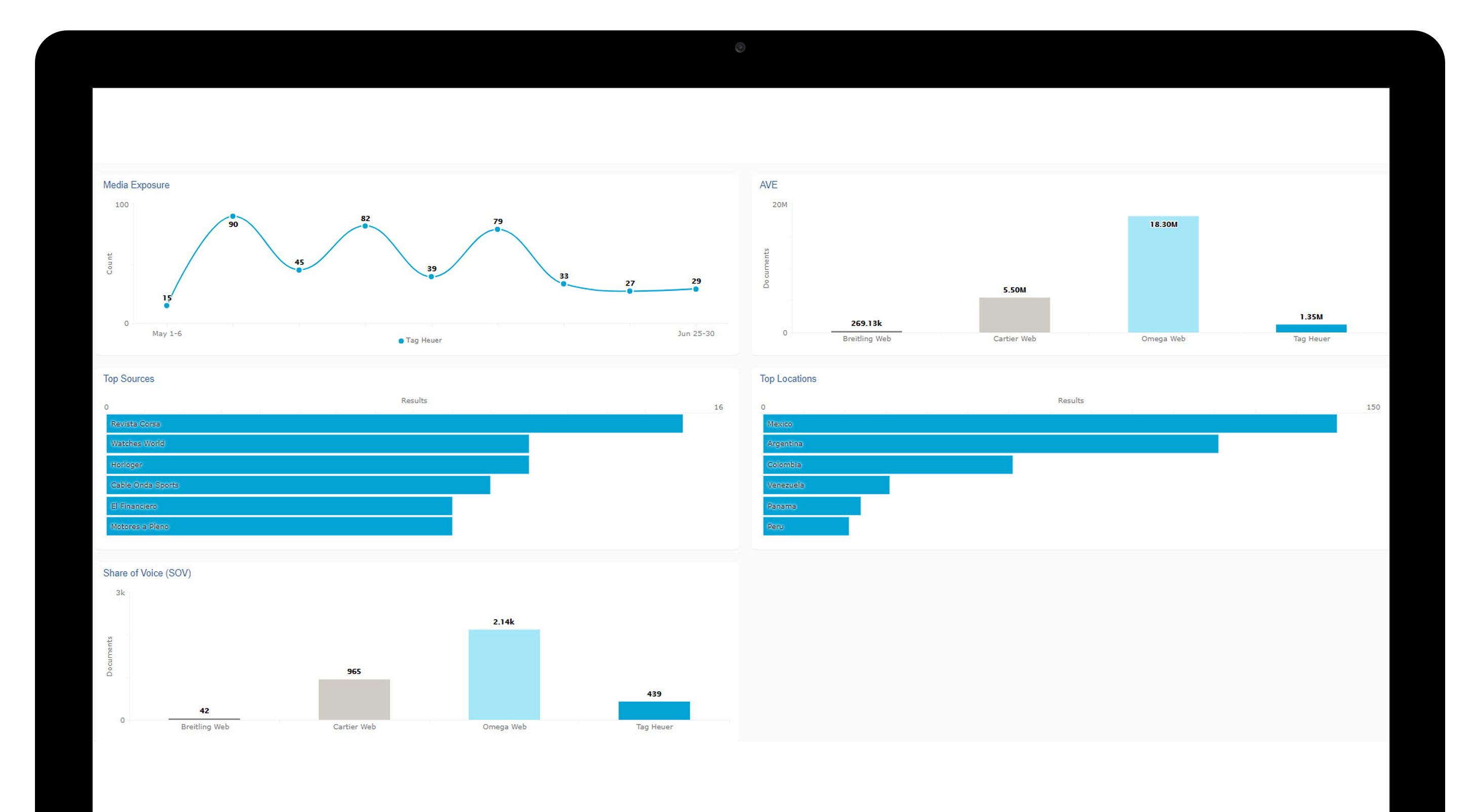 Examine key metrics that show your brand's position and coverage in different countries within Latin America. Our extensive region-wide database provide insights into how you measure in the sector as a whole.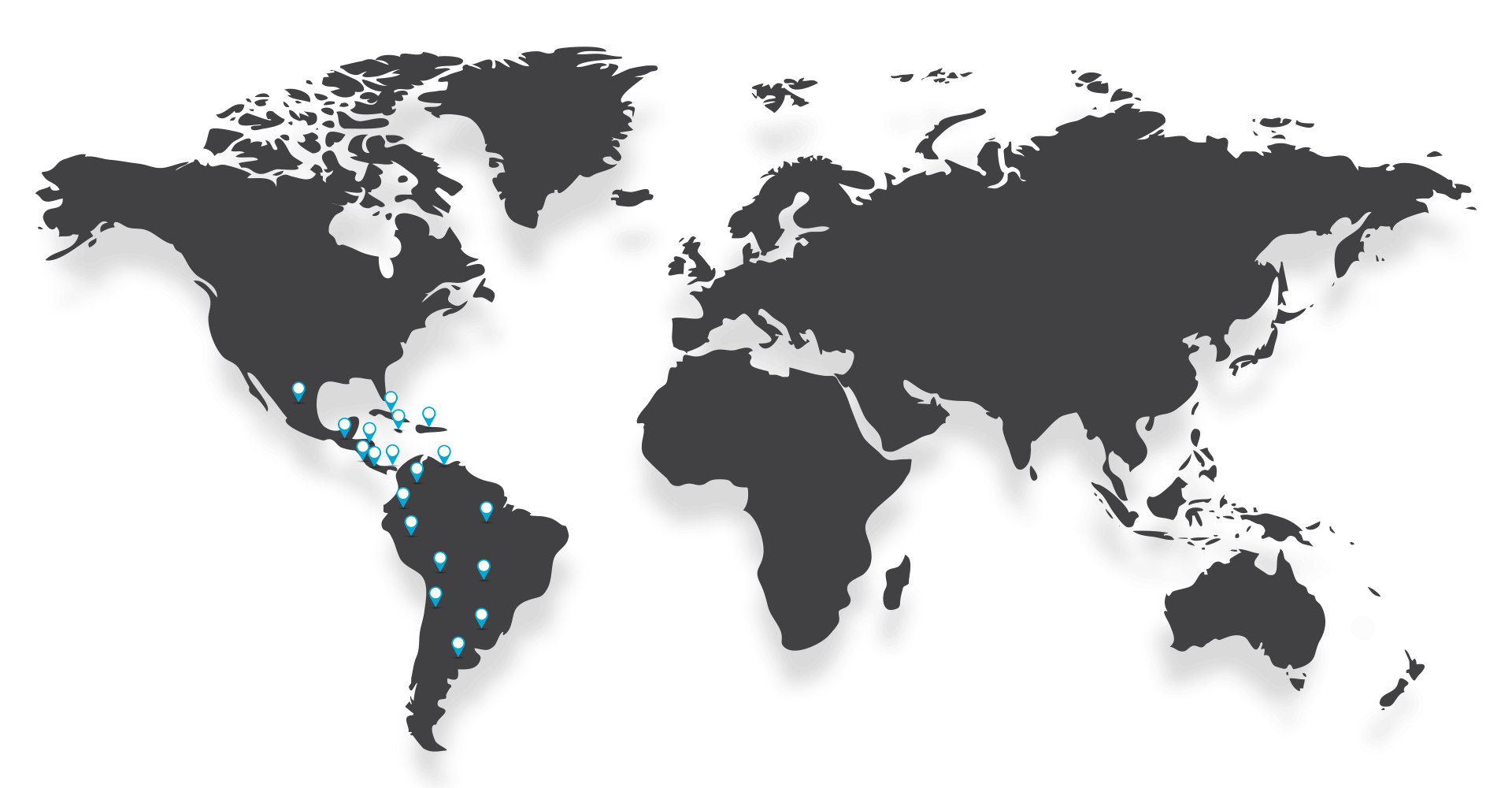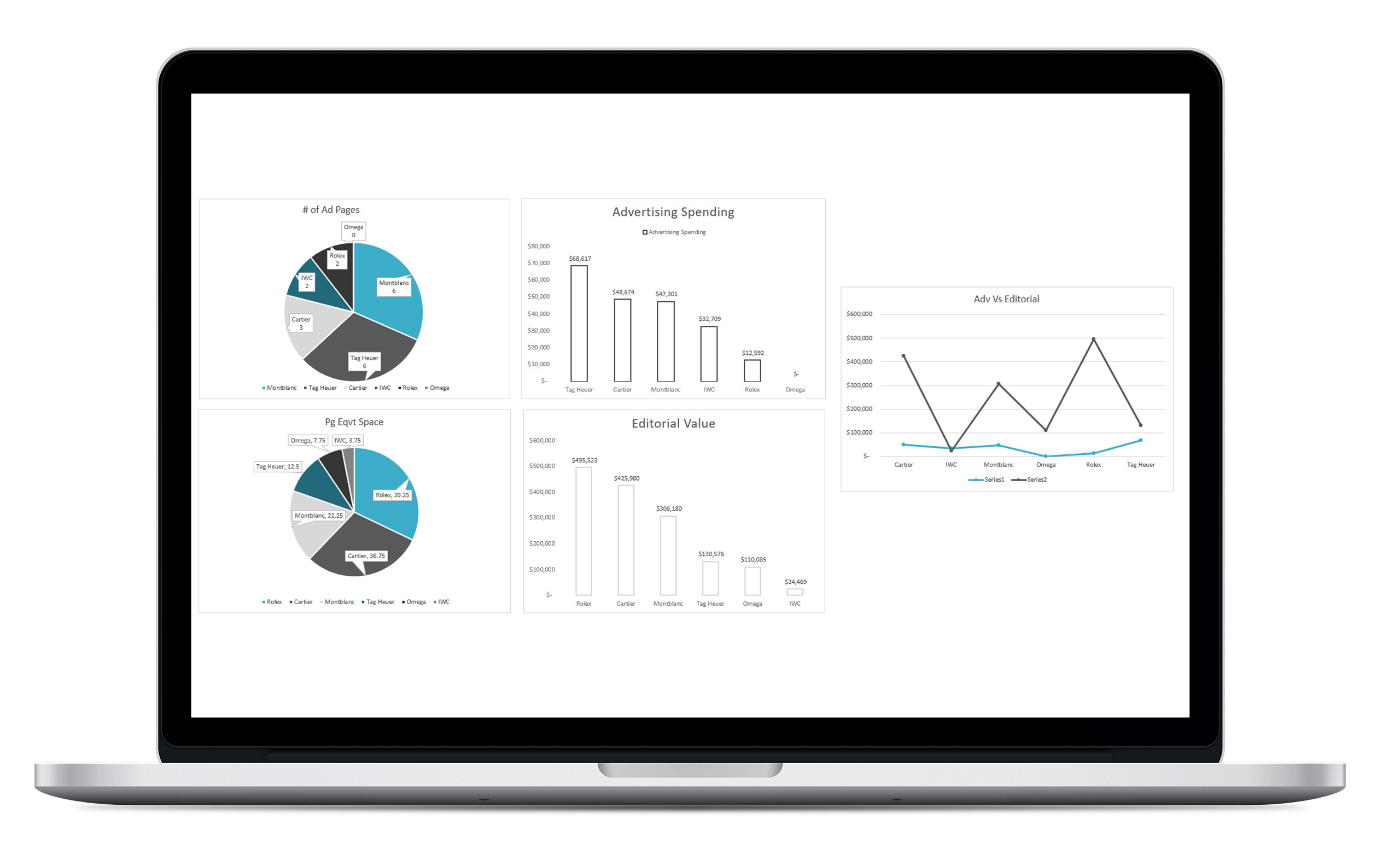 Know where you stand against your competitors to
enhance market insights and develop the best course
of action.  Analyze print, editorial and online publication
coverage, social media shares, and more.
Distinguish your strongest categories and opportunity for growth. Personalize reports to show how you compare against the rest of your industry or category market.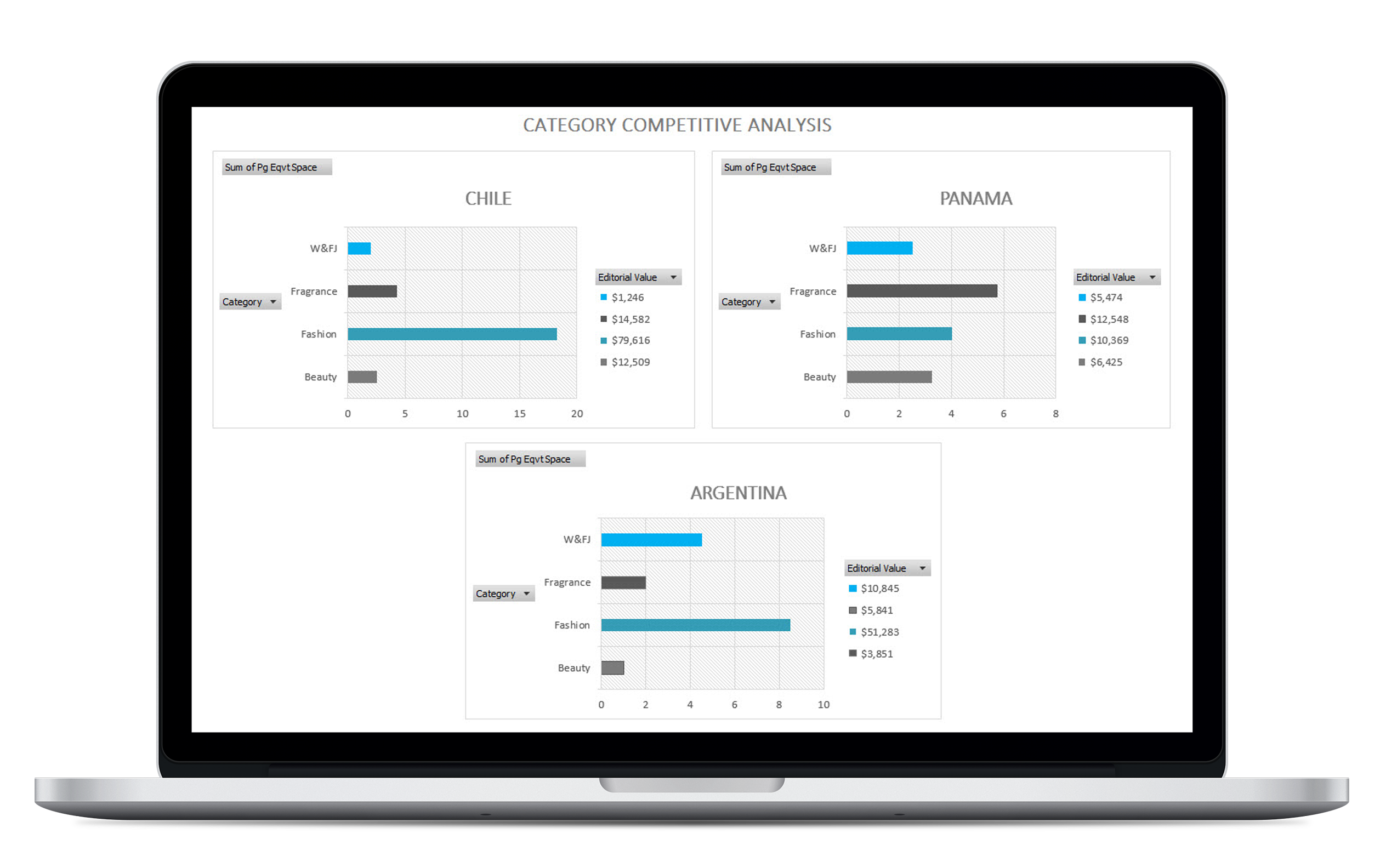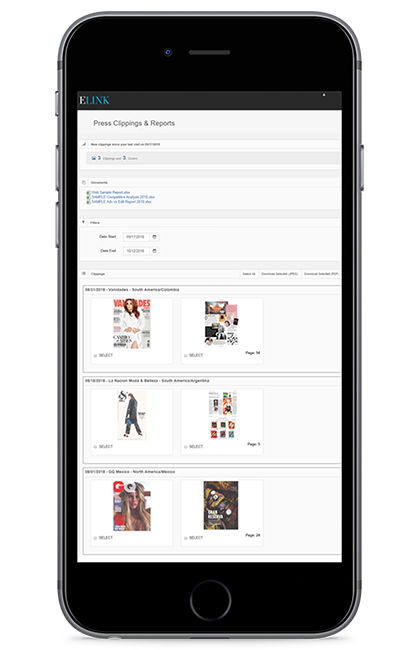 Our data is updated regularly to give you a real-time
view of your market position.  View reports with analytical
insights tailored to your needs.
Don't take our word for it
Reports are updated regularly through our automated technology that searches the internet for the coverage you'd like to monitor. We also send emails on a customized schedule that provides updates as frequently as you would like.
Online and print editorial reports are updated on a customized schedule and are viewable within the client portal.
We feature print coverage, advertising performance, competitor behavior, influencer reach, and more market data. If you have any questions regarding our media analysis reporting please contact us here.